I graduated!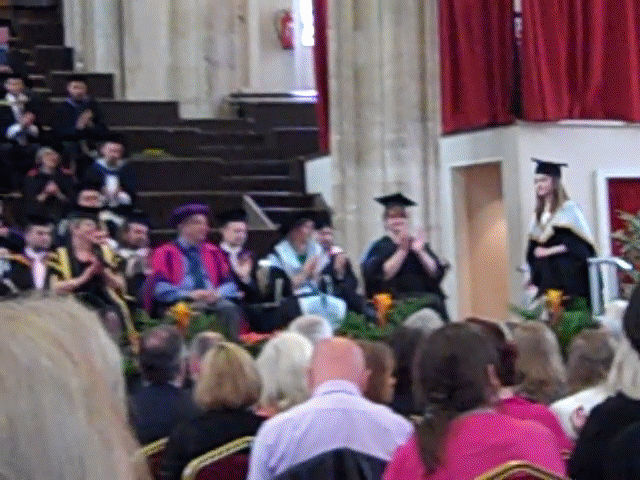 Here's the juttery, gif proof!
Shaking hands like a pro.
The ceremony was followed by a champagne and salmon sandwiches reception.
Fancy.
Then I took my parents and my Granddad to see the degree show.
Whilst still wearing my cap and gown of course.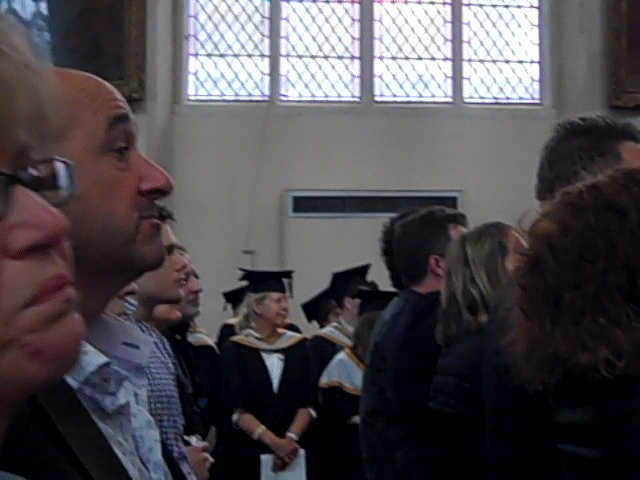 Did you know that when Will Smith was a kid, in photos, he would always be smiling, looking at the camera even if noone else was.
Yeah, well that's me.