I think I'm getting better at this sewing business.
Like my new dress?
When I was sorting out my room I found this t-shirt that I'd intended to use as a pyjama top but I never wore it.
Years ago I'd used it to try out printable transfer paper. Not so cool now.
I found a couple of tutorials about how to make a t-shirt into a dress, like
this one
and
this one
, and modified them a bit too make them less little-girly.
I even got adventurous and chose to add a peter pan collar.
I made the pattern myself so it's a bit wibbly, but for a first attempt it's not too bad at all.
I added a waist band to give the dress more shape which is attached at the front but not at the back so I'm able to tie/un-tie it.
I also made an under layer for the skirt as the brown fabric is a bit thin.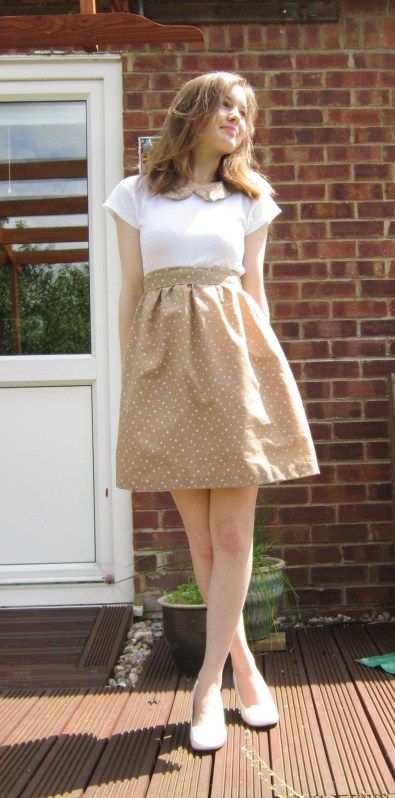 I like it.
I like it a lot.