This term I've really been loving on my university's library.
I've been there more times in the last few months than I have in the whole two years previous.
Not only that, but I've taken books out. Multiple books at multiple times.
And read them.
This was mostly due to my dissertation but then I stumbled upon the craft section and decided to take a couple of books out for recreational use.
Shocking, I know.
I don't really like how-to books because I prefer to figure stuff out myself or just get tutorials off the internet, so the following books are more focused on the artists/crafters themselves and their practices.
A couple of artists I wanted to share from Indie Craft are;
Diem Chau
embroiders on silk which is then adhered to crockery to make it look like it's sewn porcelain.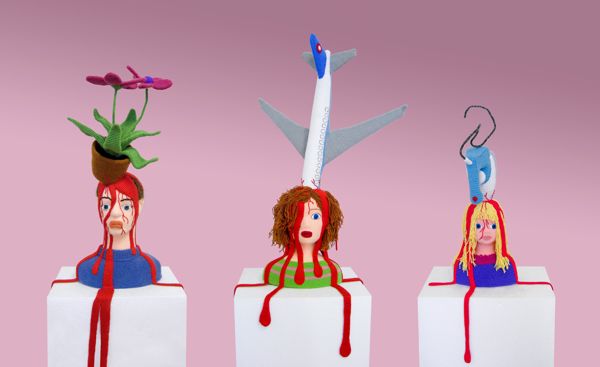 If you know my art work then you know I'm into cute/creepy so I love the crocheted work of
Patricia Waller
.
Cross-stitch on a car! That's just cool.
Severija
drills holes in all sorts of metal to cross-stitch.
And Handmade Nation has lots of photos of studios/craft spaces which I always like to see.
I found it really inspiring reading through these books and I made sure I had a notebook handy because lots of ideas came to me which I'm hoping to work on during the Christmas holiday.